Join us in the berry picking and snack event with Mirsal Organization!
July 29 @ 4:00 pm

-

8:00 pm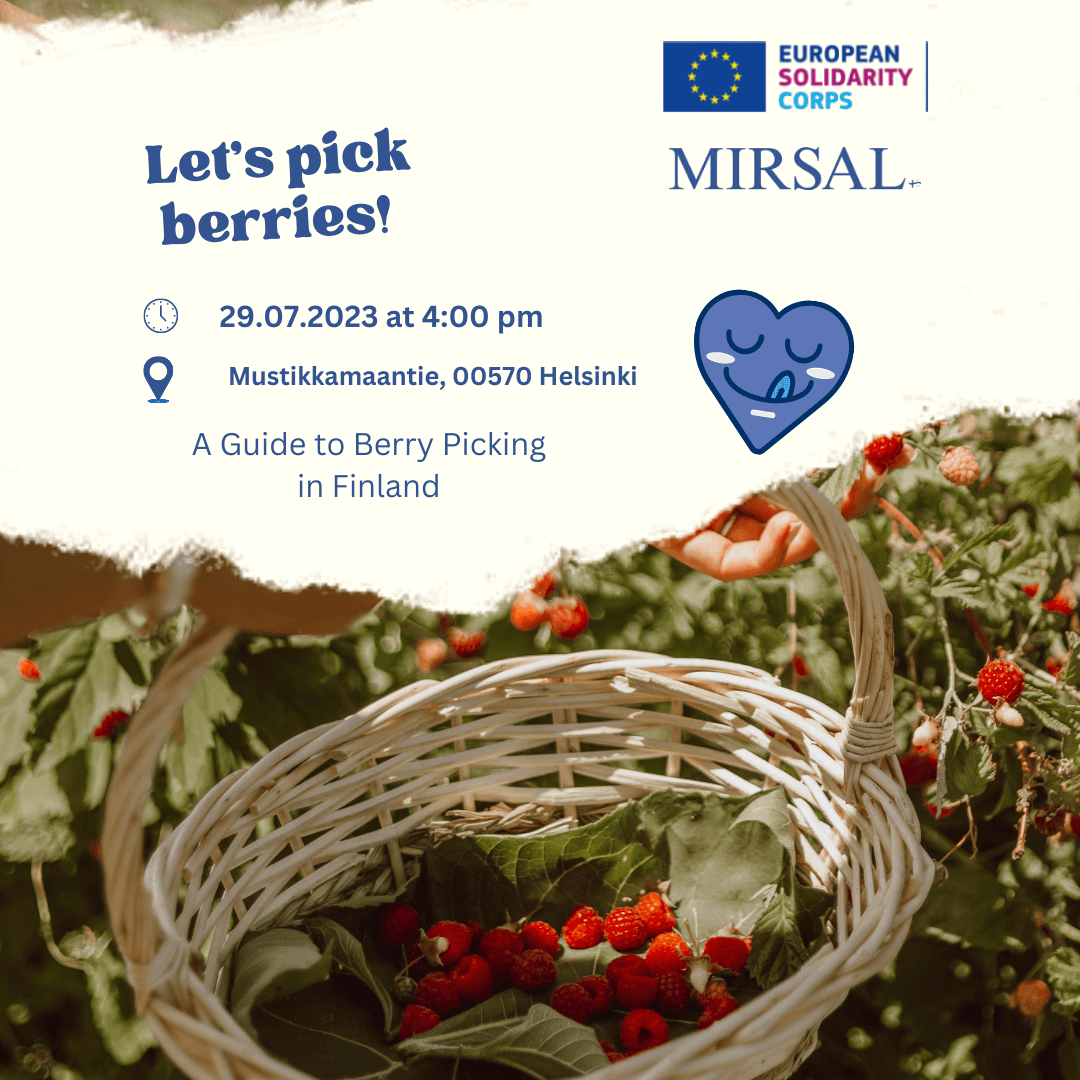 📅 Date: Saturday, July 29, 2023
⌚ Time: Four o'clock in the evening
📍 Location: Mustikkamaantie, 00570 Helsinki
Are you looking for a fun weekend experience? Join Mirsal Organization in the berry-picking event and snack on Saturday, where it will be your chance to spend a wonderful time in the middle of picturesque nature and enjoy tasting the delicious taste of fresh berries!
We will be located in spots where heaps of delicious berries are available for you to pick and taste for yourselves. It will be a great opportunity to relax, connect with nature and explore more about these healthy natural fruits. After picking the berries, you will enjoy a variety of snacks and desserts to satisfy your appetite and eat delicious food.
We will also provide fun games and activities, to ensure you have an enjoyable time. You will enjoy a fun atmosphere suitable for taking wonderful group photos to immortalize these beautiful moments.
This event is open to young people, so don't miss the opportunity to join us and enjoy a great day of activity and community outreach. Make sure to include this date in your schedules and invite your Finnish friends to join you in this unique experience.
Join us at Mustikkamaantie in Helsinki on Saturday 29 July 2023 at 4pm. We are so excited to meet you and have a great time together at this amazing event! 🌿🍓
Note: You can come at 3:30 to gather at the Kulosaari metro station
#picking _ berries _ and _ snacks
#Mirsal _ Organization
#healthycommunity